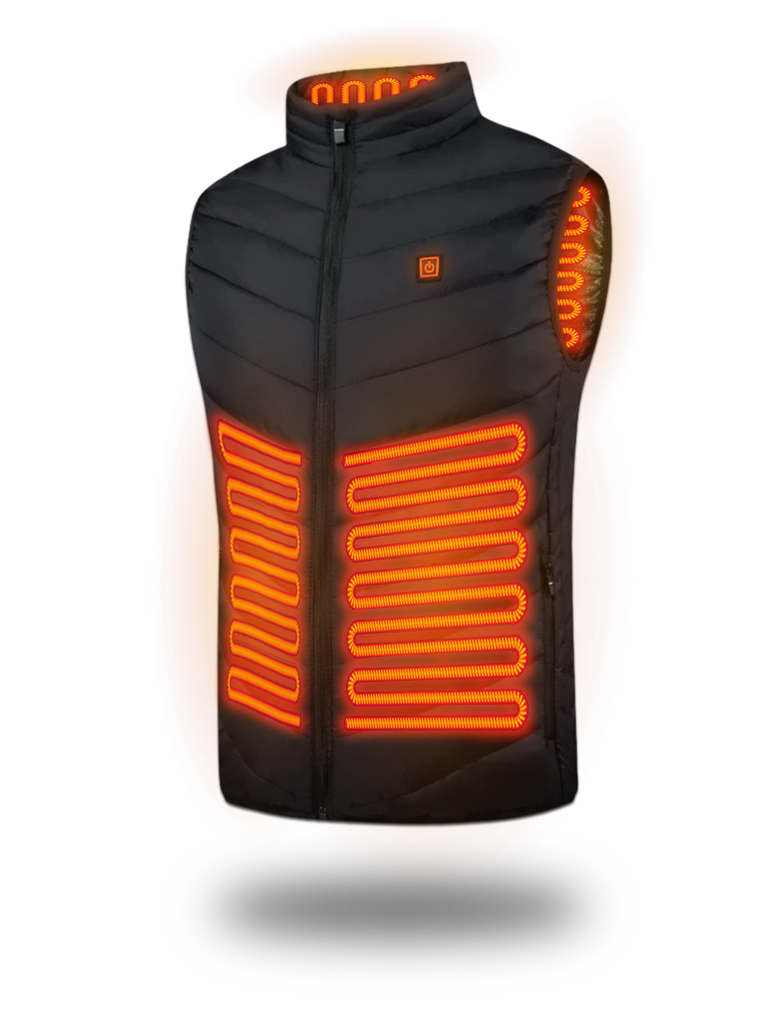 Now YOU Control Your Comfort, Not The Weather
Designed so you can enjoy the benefits of planning without any of the hassle!
Adjust Your Temperature As The Weather Changes
Get your Scorched™ vest today and say goodbye to wearing bulky layers!
Adjust Your Temperature As The Weather Changes
Get your Scorched™ vest today. Say goodbye to the bulky layers!
The perfect mix of comfort and function. Heats up lightning fast, stays warm for 12+ hours with our recommended battery.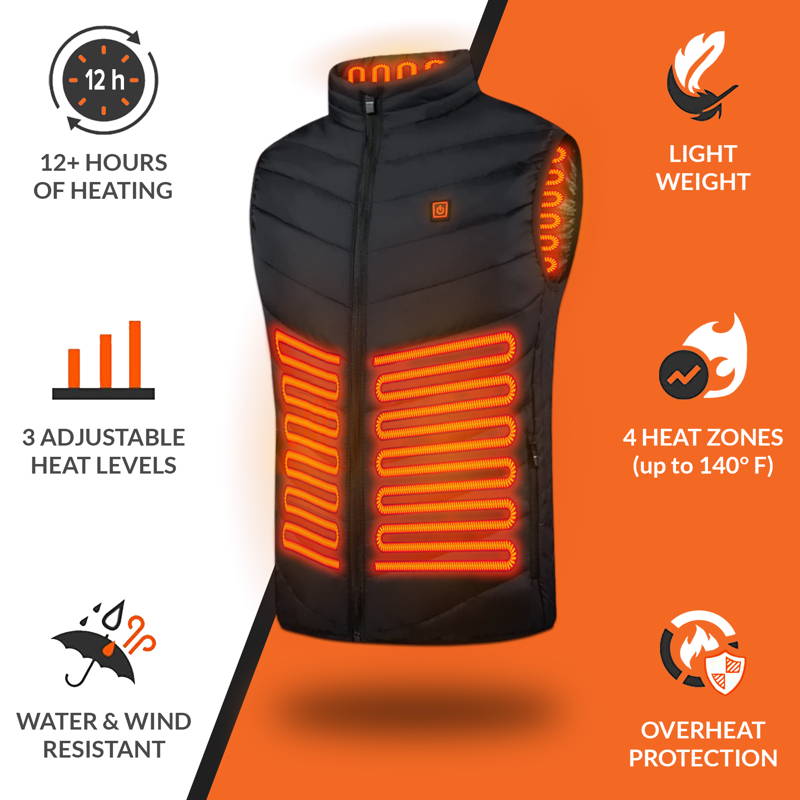 A 'must-have' piece for surviving the cold this winter. Perfect as a stand alone or under your favorite coat.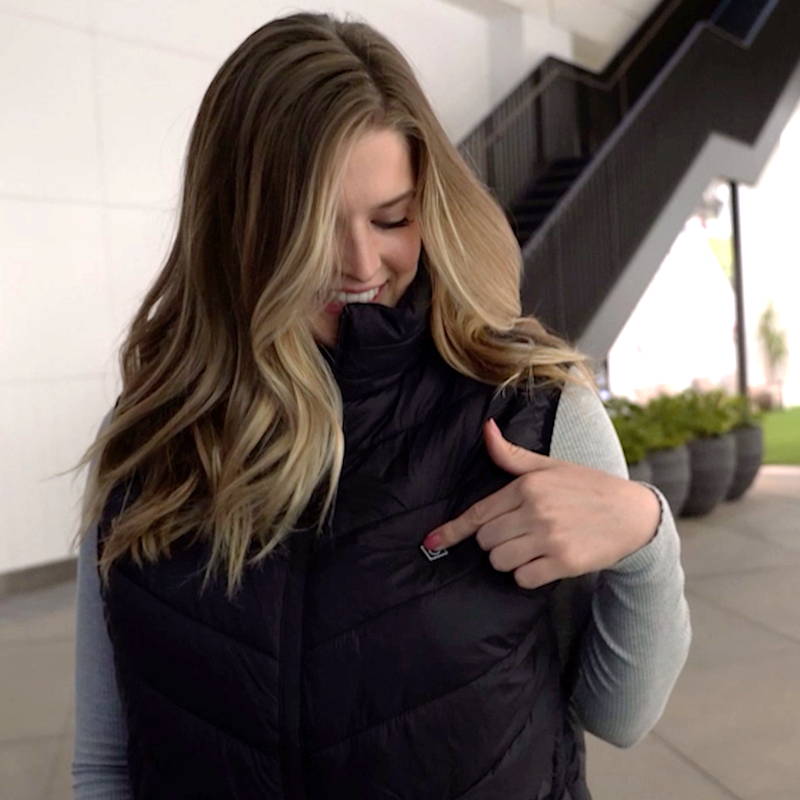 Outsmart the cold this winter! Get your Scorched™ vest today and experience true warmth & total convenience.
Save 61% On Your Battery Too!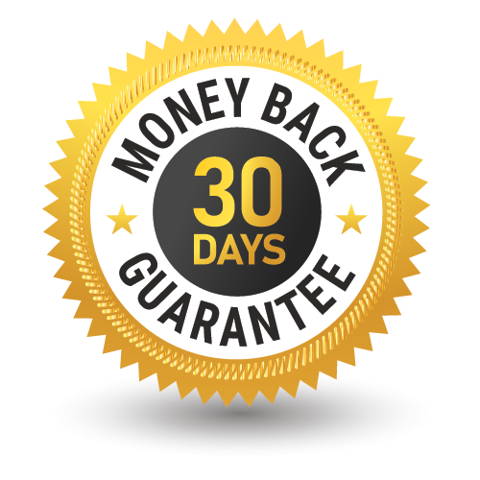 Buy with complete confidence! If you change your mind or just don't want it, no hard feelings! Just let us know within 30 days and we'll take it back.

Frequently Asked Questions
What size and kind of battery does it use?
Our vests use a standard USB Power Bank (18W 5A), and we recommend 10,000 mAH to get up to 12 hours of heat.
Due to international shipping restrictions (they can't go on an airplane), the power banks are sold separately.
If you're located in the US or Canada, you will be given the option to add one to your order at checkout! Or you can add the bundle offer on this page.
Please note that the battery may be shipped separately and arrive before or after your vest.
How do I know what size I should order?
Please refer to our SIZING CHART. If you're in between two sizes, we recommend going with the larger size because they are manufactured based on international measurements, and run a little smaller than what you may be used to!
Note: Our vests are labeled with the International Size, not the US Size. So when you receive your vest, the tag may say a different size than the one you ordered, but this does not mean you received the wrong size! For example, if you ordered a 2XL, the vest you receive will say 4XL on the tag. We have simply adjusted the size names to help our customers select the correct size. To confirm you received the correct size, just subtract 2 sizes from the size you received, and that will be the US Size equivalent (that you ordered).
How many heat settings & zones are there?
There are 3 heat settings: low, medium, and high. There are 4 heat zones: 1 in the back neck area, 1 on the back, and 1 on each side of the vest near the stomach.
How many hours does it last on one charge?
Our vest will last up to 12 hours on the low heat setting, while using a 10,000 mAH external battery pack (the recommended battery). If you're using medium or high heat, and/or using a smaller power bank, it will provide heat for a shorter period of time, depending on those factors. If you're located in the United States or Canada, you will be given the option to add our recommended battery to your order during checkout.
How do I use it? Do you have instructions?
Unzip the interior pocket and connect it the USB cable to your power bank. Hold the button down for 3 seconds to turn it On/Off. A flashing light means that it's heating up. To switch through different heat settings, click the button once. White is low heat, blue is medium, red is high.